The Difference IICRC Certification Makes for Water Damage Pros
6/2/2022 (Permalink)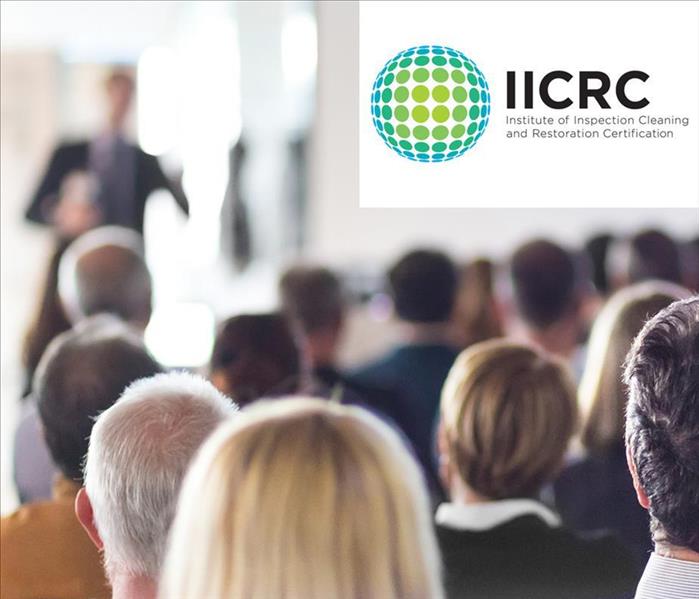 Whether your Broken Arrow, OK, property takes on water through a broken pipe or storm flooding, local water damage restoration professionals with IICR
IICRC Certification Makes a Difference for Water Damage Professionals
After experiencing a flooding event, the water clean up process requires care, patience and deep knowledge of proper methods. Trusting a crew to handle the restoration of your flooded commercial space is made easier when they are certified by the industry-leading IICRC. Here is a closer look at this firm and the difference it makes for water damage professionals.

What Is the IICRC?
The Institute of Inspection, Cleaning and Restoration Certification, or IICRC, is a third-party organization that certifies technicians across the industry. They have dozens of certifications that are recognized, including:
Building Moisture Inspection
Health and Safety Technician
Water Damage Restoration Technician
Floor Care Technician
Odor Control Technician
How Can Certified Pros Help With Water Clean Up?

Whether your Broken Arrow, OK, property takes on water through a broken pipe or storm flooding, local water damage restoration professionals with IICRC certification can tackle any mess. Their training involves all facets of water damage remediation, including cleaning contaminated water, drying out structures, and understanding the overall effects of water within a building.

Additionally, the IICRC's Commercial Drying Specialist certification is vital to the cleaning process. These technicians are well-versed in project management and understand the various techniques for eliminating moisture within a building. With a knowledgeable Commercial Drying Specialist working on the restoration, business owners can get their buildings back in operation sooner.

Certified Experts Follow Top Standards
When you work with an IICRC-certified professional, you work with someone that abides by the industry's top standards. This leads to more efficient water cleaning processes and also reduces the overall time and money spent on a repair effort.

Crews handling water clean-up within your building should hold certification from the IICRC to ensure the most thorough and effective restoration methods are used. These experts follow the industry's highest standards to complete jobs skillfully while reducing costs and shortening a repair timeline.