Tackling Secondary Damage After a Fire
5/4/2022 (Permalink)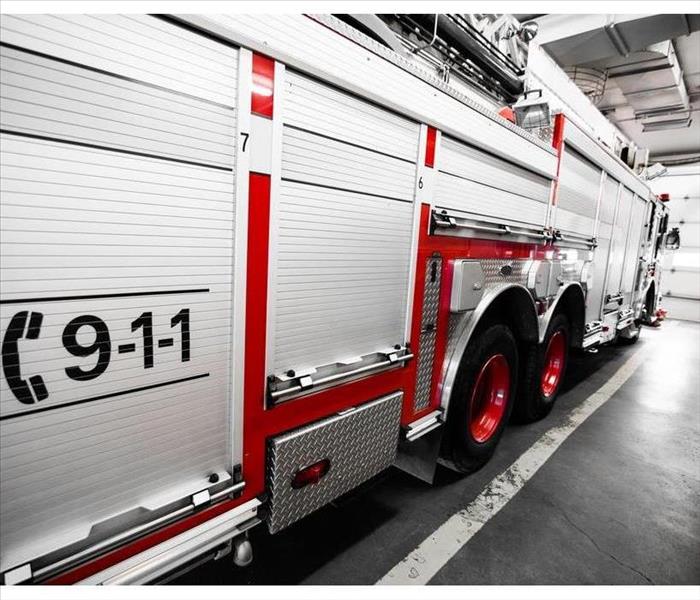 Firefighters will need to use a large amount of water to extinguish a raging fire, so water damage is unavoidable.
Managing Secondary Damage Following A Fire
Fire damage at your business in Broken Arrow, OK, may not be due solely to flames. As a fire quickly spreads through your space, firefighters will need to use large volumes of water to extinguish it. Therefore, water damage is an inevitable consequence of a fire that you must address.
How Can Water Cause Damage?
Firefighters rely upon various tools to quickly and thoroughly put out a fire and minimize its spread. A fire hose is especially helpful for dousing flames with water that will also soak everything in its path, including:
Rugs

Walls

Equipment

Furniture
Documents
After the flames are under control, you may need to address a water-soaked breeding ground for mold unless you take these steps:
Ensure Your Safe Entry: Before assessing the damage to your business, you need to take every precaution to ensure your safe re-entry. Fire damage can lead to poor air quality and structural problems; therefore, you must check with firefighters before returning.

Initiate Drying: Opening windows and doors can dry out the wet fire site. This step will minimize the mold-producing conditions of standing water, which take effect as quickly as 24 hours after firefighters activate a fire hose.

Contact Your Insurance Provider: Your insurer will help you pay for the damage and restoration due to the fire and water that extinguishes it. However, an adjuster will need to inspect your space before repair can proceed. Contacting your insurer and documenting the damage soon after returning to your business will increase the likelihood of a successful claim to cover a full range of expenses.
Work With Professional Services: Your insurer can recommend professional services employing knowledgeable restoration teams with the expertise necessary to clean and restore your space after fire-related water damage. These services also apply various techniques for removing microscopic mold spores that make the air unbreathable.
Fire damage at your business in Broken Arrow, OK, will likely continue after the flames are out, but knowing what steps to take immediately after the disaster will help to mitigate your losses.