Some Basic Information on a Commercial Generator
4/10/2022 (Permalink)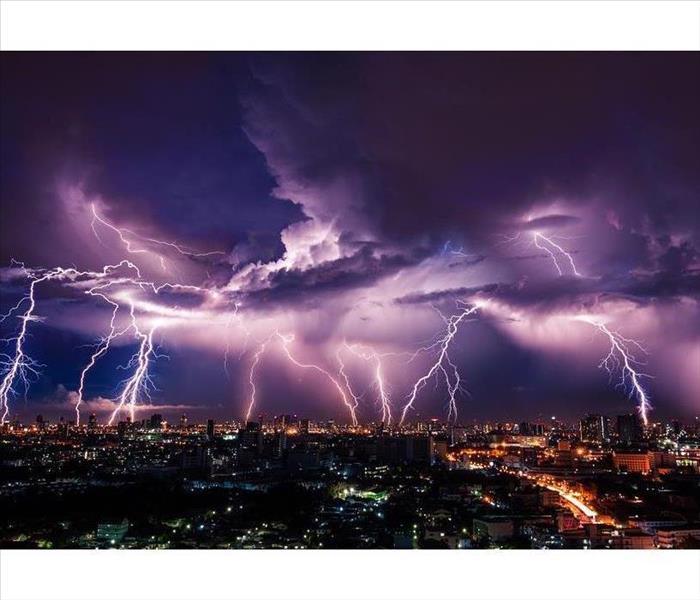 Most likely, you were without power as a result of a severe storm. A power outage can cause food in your refrigerator to spoil.
Some Fundamentals Of A Commercial Generator
You have probably experienced a power outage as a result of a powerful storm. If this happens in your home, being without power is a significant inconvenience. A power outage can cause food to spoil in your refrigerator and it can make your home too cold or too warm depending upon the season. If the power goes out in your business in Broken Arrow, OK, the potential problems are magnified. With a commercial generator, you have the ability to limit the impact of losing power. Unlike many home generators, a commercial unit can be permanently installed and will automatically kick in to create backup power.
Safeguard Your Entire Operation
You will have a choice of how much backup power your commercial unit will produce. This will depend in part on your operations. If you have a large amount of inventory that must remain frozen, you will want to make sure you can do this with your generator. The benefits to your operations of reliable backup power include the following:
Keeps the lights on
Allows the HVAC system to keep pipes from freezing
Keeps IT systems running
Protects security features of your building
Increases worker and customer safety
Some companies might only require a small unit to keep priority systems running. This still allows for lighting and heating systems to work until full power returns.
Protect Your Company's Assets
If you do purchase a commercial unit, it is important to be able to avoid generator problems. With care and regular maintenance, you should be able to eliminate such issues as wet-stacking, improper fuel, coolant leaks and neglected maintenance. A local storm remediation company can also protect your property by mitigating storm damage.
Highly-trained workers will arrive on-site in a matter of hours with the equipment and expertise to remove water and quickly restore your building. A trusted restoration franchise is just as important as a commercial generator to the vitality of your business.