SERVPRO Can Help Insurance Adjusters These 3 Vital Ways
6/17/2022 (Permalink)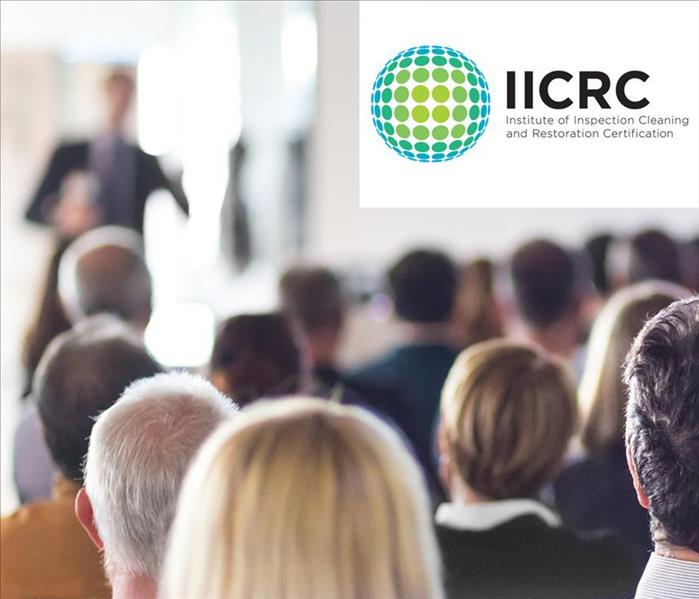 Greater Broken Arrow has trained in IICRC standards both in fire and water cleanup as well as restoration.
SERVPRO Can Assist Insurance Adjusters in Three Key Ways
As an insurance adjuster in Oneta, OK, it's your job to make sure the insured gets the right amount to cover any repairs for water or fire damage. Professionals are Here to Help so that the insured's home is restored quickly and in a cost-effective manner. Here's how they can help.

1. Restoration Professionals Arrive Quickly

SERVPRO has more than 1,900 locations in the United States and Canada. They can arrive at the scene quickly and provide pretesting to make an accurate assessment of the damage. Restoration professionals can restore the property so that it doesn't have to be replaced. That saves your company money on an insurance claim.

2. You Get the Vital Information You Need as an Insurance Adjuster

While at the scene, estimators make an itemized inventory of the loss and also take pictures of the important items that need to be restored. These are provided both to you and your customers, so everyone stays informed. That way, you can make the best decision for the right claim, helping your clients and saving your insurance company money.

3. Your Client Gets Quality Work

Restoration professionals have trained in IICRC standards both in fire and water cleanup as well as restoration. Staff members also take continuing education courses to hone their skills. That way they can do the best job for your client. Their work is also guaranteed by a two-year labor and one-month materials warranty. Local professionals work with the vendors so you don't have to. That way you can focus on your priority files.

When you're an insurance adjuster, you need the best, most reliable service available so your client has a restored home or business as soon as possible. You need accurate information so your insurance company can save money. With the help of professionals, everything is returned to normal quickly and effectively at the lowest cost possible.